It will take another 6 months to operate hydrogen transport, Korean company is willing to build a 'refill station' | What kind of revolution will the electric air taxi bring to the air service industry in the next decade?
It will take another 6 months to operate hydrogen transport, Korean company is willing to build a 'refill station'
The plan to drive cars with hydrogen, put forward by Kathmandu University, has moved to 6 months.
KU's plan to change the engine of the old vehicle and run it through hydrogen energy has been postponed for at least 6 months after the quality of the refill station was not met.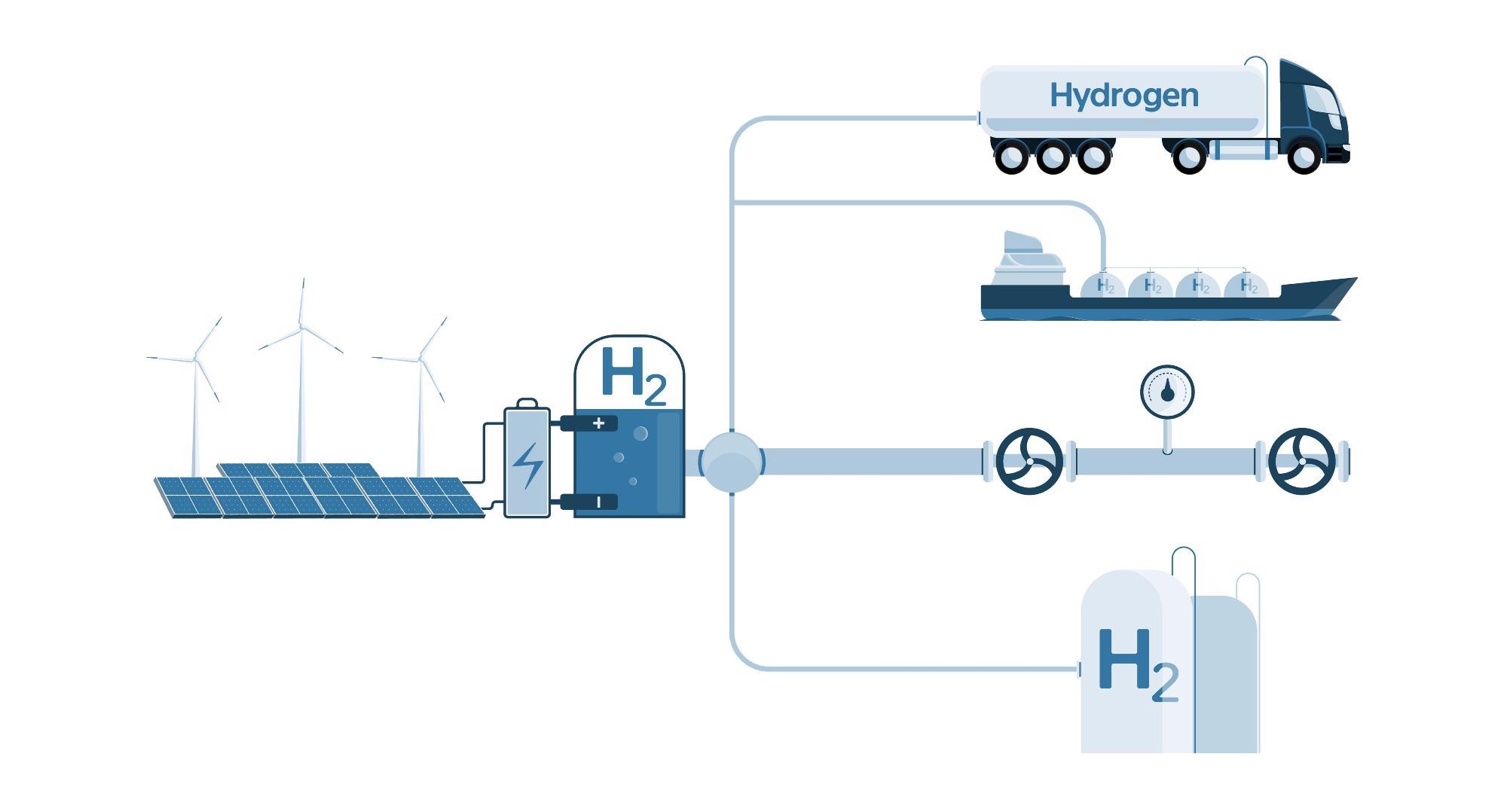 KU says that if the production and use of hydrogen energy, which has been moved forward to provide an alternative to increasing fuel imports and to use hydroelectricity which is wasted during the annual rainy season, will be delayed after the 10th year, it will work safely.
Even though KU made an electric vehicle by changing the engine of an old car, there is a problem with the filling station to make it run on hydrogen.
The head of KU's green hydrogen lab Dr. Viraj Singh Thapa said.
He made it clear that since the standard of the refill station is going to be made at the global level, hydrogen has moved to the schedule of regular operation.
Even if there is a small mistake in the construction of the station, on the one hand, the hard work we have done so far will be wasted. On the other hand, the work of hydrogen production and use in Nepal will be delayed for at least a decade. Thapa said, "We have not rushed the plan to run hydrogen vehicles because it is too late but it is a safe work."
Thapa said that the country will be behind by 10 years if the future is the same and that they are going to start the process of purchasing high-quality refill stations.
According to him, talks have been held with 7/8 companies for the construction of a refill station, and among them, the discussion with a Korean company has been fruitful.
Indian Tata company is also working on hydrogen. We are understanding about cooperation there as well. We also talked to some European companies, but it was very expensive. That's why now we have put more emphasis on cooperation with Korean companies.'' He said, 'We will go through the procurement process in a couple of months and prepare for the demonstration by doing installation work.' He said that it may take up to 6 months.
Plan to place first refill station at KU
According to Thapa, there is a plan to keep the first refill station in the premises of KU. He also informed that there is a plan to keep the refill station inside KU if it is not available and in Dhulikhel if it is not available in KU. He is hopeful that the results will not come immediately as the preparation will take a lot of time, but once the results start coming, he is hopeful.
'We are working to complete the procurement process in the next month and a half. He said that the goods will arrive in three months. It takes a lot of time to prepare, but once the results start coming, they come quickly. It should come within 3 to 5 months,' he said with the campaign.
Discuss the use of hydrogen in the iron and steel industry
Thapa said that Dhowadi iron ore mining industry, the country's largest iron ore mine, has also shown interest in using hydrogen energy.
He said that there was a discussion about this with the company only last week and how hydrogen energy can be used.
They were also interested in how to use hydrogen in mining. "There has been a positive discussion," he said.
In particular, Australia, Canada, Chile, Chase Republic, France, Norway, Germany, Hungary, Japan, South Korea, Netherlands, Portugal, Russia, Spain, India and the UK have also started working on hydrogen energy as an energy alternative.
Oil-producing country Saudi Arabia has already installed a hydrogen plant equal to four gigawatts. Similarly, a hydrogen plant with solar and wind energy equivalent to 25 gigawatts has been put into operation since 2021 in Oman.
The United Arab Emirates has already announced to establish a green hydrogen plant equal to 30 gigawatts by 2030. A hydrogen mission has been launched in the neighboring country India and has already announced an investment worth 1.35 trillion dollars.
What kind of revolution will the electric air taxi bring to the air service industry in the next decade?
Have you ever imagined a world where you can travel through the air in an air taxi?
This dream of a world with flying vehicles like the Jetsons of the 1960s may come true sooner than we think. It is in Nepal. It seems that this idea will be realized soon in America.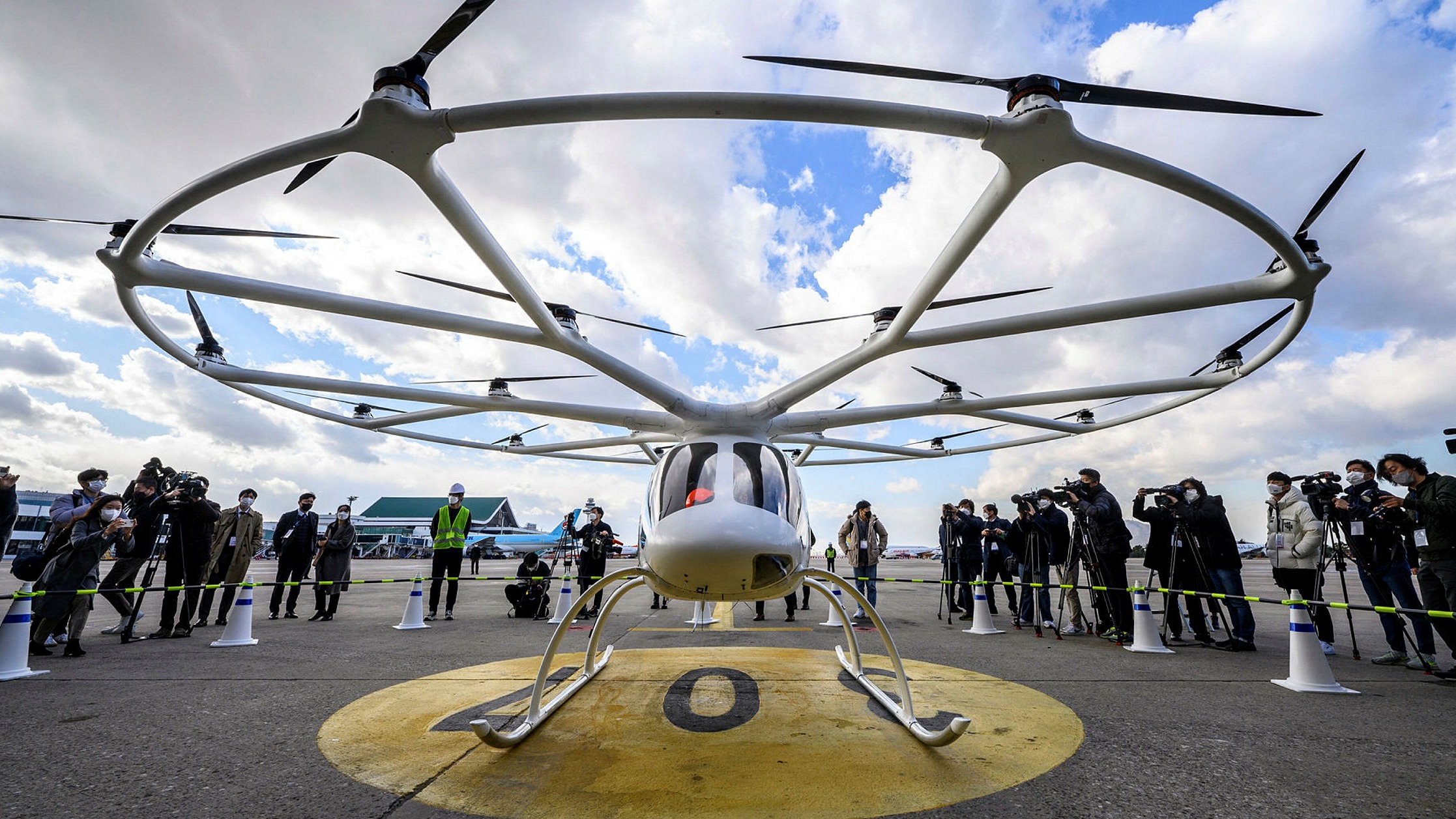 Several companies across the US are currently developing electric air taxis. There are also many startup companies in the development of vehicles that can take off from the road and land on the road.
Commercial air service providers are also currently investing in this kind of technology to make the journey of customers who land and take off from the airport shorter and faster. In October, Delta Airlines joined the list of startups backing EV technology.
Delta Airlines invested 60 million dollars in Zabi Aviation, a company that makes electric air taxis (EVTolls) that can take off and land vertically. Delta made the investment to operate the air taxi service.
In 2021, Zabi announced that it would launch an online air taxi service similar to Uber by 2024. Some analysts even criticized that the company could operate the service on the same date
United Airlines is also planning to fly electric air taxis on regional routes by 2030 in collaboration with Sweden-based startup Hurt Aerospace. United has already made two other investments in electric air taxi services.
In one, 15 million dollars has been invested in Air Mobility for 200 EVTolls, while in the other, there is an investment in Archer Aviation for 100 EVTolls. American Airlines has also invested 25 million dollars in a UK-based company called Vertical Aerospace for 50 EVtolls.
By 2030, air taxis will come to the market?
One thing to remember when major air service providers are entering into agreements with global startup companies is that the agreements are based on terms. Air taxi services depend on the certification of those aircraft and how fast the companies can build the aircraft.
The size of the market also depends on how fast the company is able to take the EVTolls to the customer's place if the aircraft gets the certification and the production starts going fast. Electric air taxis that can land and fly vertically have been specifically designed as an alternative to personal cars. But depending on where this service reaches, its effect may also vary from person to person.
Companies are thinking of running EVTolls on the current infrastructure. They are thinking about 'vertispot' (a place where taxis land vertically) or 'vertiport' (using regional airports for short-distance flights) on the roofs of tall buildings in urban areas.
It is said that if the companies put 'Vertispot' and 'Vertiport' in places close to the customers, the size of the market can be bigger than expected. Some number of EV tolls may be operating in America from 2025. But if a large number of EV tolls fly, it will be seen only in the 2030s.
For airline companies that are trying to reduce carbon emissions, investing in such aircraft has many benefits for airline companies. From the point of view of sustaining the business, such investments are beneficial. Airline providers do not have many options to sustain and sustain their business.
Companies are aggressively investing in what can be made sustainable. The airline industry also has the option of providing air taxi services to customers along with car services. If this happens, the number of people using air services will increase even in short distances.
Consumers will also get a faster and more efficient option than a car for a little more money. But many challenges remain to start this service in big urban areas. Air taxi startup companies and air service providers will not launch soon as expected.
Apart from producing and certifying the aircraft, its use in the current structure is also another challenge. However, analysts say EVTolls will shake up the airline industry in the coming decade.