Has anyone blocked you on Instagram? Find out this way
Has anyone blocked you on Instagram? Find out this way
If you block any user on Instagram, he will not be able to see your profile, likes, shares, comments, shares on your posts. Not only that, the person is also deprived of mentioning, tagging or messaging you.
If the person you blocked searches for you on Instagram, your name will not appear in their search results. This is the best way to protect your privacy on Instagram. But what if someone blocked you?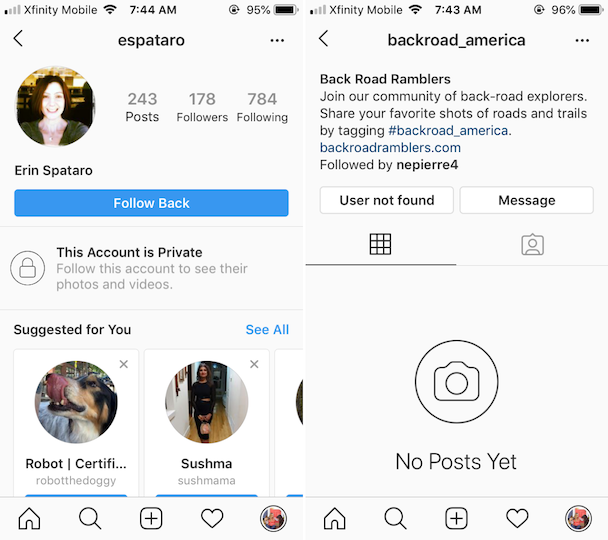 If you have followed someone on Instagram, but you can't find that account, it may mean that person has deactivated or deleted their account. Or some may have unfollowed you so their content may not appear in your feed. You may also be blocked by that person.
Instagram does not inform its users if someone has blocked them. But, we are mentioning such ways, with the help of which you can know who has blocked you on Instagram.
Search username
If someone has blocked you on Instagram, the account will not be found when searching for their username from that account. So you can find out whether you have been blocked by that person or not by searching the username. Follow the below procedure for that:
- First of all, search your Instagram account for that person's username.
- If you don't find it, search it by putting the same username from another Instagram account (or you can search it in the browser by putting https://instagram.com/@username) (or you can also ask your friend to search the username).
- If you find an Instagram account from another account, it means that you have been blocked by the person who owns that account.
See previous comments and messages
Someone who is connected to you on Instagram may have messaged or commented on your post at some point. If you have that person send you a message or have a conversation on Instagram, the message will be visible even after blocking.
For that, first open the chat of that person. Then tap on the profile above and see his profile. After that, if "User not found", "Sorry, this page is not available" is written on that person's timeline, then that person may have blocked you. The above method can be used to find out whether a comment or like has been blocked or not.
The signs mentioned above do not mean only that it has been blocked. It may also mean that the person has deleted or deactivated the account.