Robotics
Robotics
Robotics is a field of engineering and science that focuses on the design, construction, operation, and application of robots. Robots are typically used to perform tasks that are dangerous, repetitive, or too complex for humans to perform.
The first robots were created in the early 20th century, but it wasn't until the late 20th and early 21st centuries that robotics technology advanced significantly. Today, robots are used in a wide range of industries, including manufacturing, healthcare, agriculture, and even space exploration.
One of the key technologies behind modern robotics is artificial intelligence (AI). AI allows robots to learn and adapt to their environment, making them more versatile and efficient. For example, a robot in a factory might be able to adjust its movements based on the location of a moving object, or a healthcare robot might be able to assist with surgeries by making precise movements based on real-time data.
Another important technology in robotics is computer vision. This allows robots to "see" their surroundings and make decisions based on what they see. For example, a robot might use computer vision to navigate through a warehouse, identify objects, and pick them up.
Robots are also becoming more mobile. Advances in sensors, actuators, and other technologies are making it possible for robots to move more freely and perform tasks in unstructured environments. For example, a robot might be able to climb stairs, navigate through a cluttered room, or even swim.
Despite the many benefits of robotics, there are also some concerns. One of the biggest concerns is the potential impact on jobs. As robots become more capable, they may be able to perform tasks that were previously done by humans, potentially leading to job losses. Additionally, there are concerns about the ethical implications of using robots, particularly in situations where they may come into contact with humans.
Overall, robotics is a rapidly growing field with huge potential. As technology continues to advance, we can expect to see even more impressive and capable robots in the future.
The first robots were created in the early 20th century.
In 1954, George Devol patented the first programmable robot, called the Unimate.
In 1976, the NASA Viking mission landed two robots on Mars.
In 1980, Sony introduced the first robot pet, called the AIBO.
In 1997, the Mars Pathfinder mission landed a robot called Sojourner on Mars.
In 2004, the NASA Spirit and Opportunity missions landed two more robots on Mars.
In 2014, Boston Dynamics released a video of a robot called Atlas that was able to walk on two legs.
In 2016, Google's AlphaGo AI defeated the world champion in the board game Go.
In 2018, the Mars InSight mission landed a robot on Mars that was able to dig underground.
In 2020, Boston Dynamics released a video of a robot dog called Spot that was able to open doors.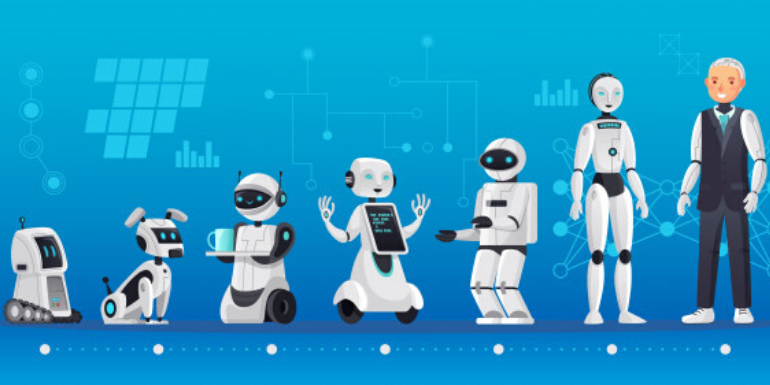 Bachelor's degree in robotics engineering
Master's degree in robotics engineering
PhD in robotics engineering
Bachelor's degree in computer science with a focus on robotics
Master's degree in computer science with a focus on robotics
PhD in computer science with a focus on robotics
Bachelor's degree in mechanical engineering with a focus on robotics
Master's degree in mechanical engineering with a focus on robotics
PhD in mechanical engineering with a focus on robotics
Bachelor's degree in electrical engineering with a focus on robotics
Master's degree in electrical engineering with a focus on robotics
PhD in electrical engineering with a focus on robotics