Skills everyone will need to work with digital technology in the future | Most startups in America are founded by immigrants
Skills everyone will need to work with digital technology in the future
According to a recently published report, 85 percent of the jobs that will be available in 2030 have not yet come into existence. This has been mentioned in the report prepared by 'Institute for the Future in collaboration with Dell.
You may be surprised to hear it. But if we look at the changes that have taken place in the last 10 years, then there is no need to consider them unwelcome.
We are witnessing the rapid development of social networks, artificial intelligence, and automatic machines in this short period.
The working styles that people are currently doing will change day by day. Along with this, new jobs will come into being. The skills and experiences we will need then will be very different from what we need today.
There will be jobs that cannot be done by machines but must be done by humans. However, the ability to work using technology will be even more important then. In this way, today we are discussing four skills that are necessary and must be known for employment in the world of technology.
1. Digital Literacy
Digital literacy is a skill in itself. Such skills literally refer to the basic skills needed to learn, work and advance in our daily lives in an increasingly digital world.
If you have this skill, you will be able to easily assimilate and adapt to different technologies. It will also have a positive effect on the quality of your work.
These include the following skills:
What kind of technology is there and how to use it?
Skills to apply digital tools, software, and applications in our daily work.
Ability to communicate, collaborate and share information with others using digital tools
Skills to be safe in the digital environment
2. Data Literacy
We are now in the middle of the fourth industrial revolution. This is one such revolution, which is rapidly developing new technologies that bridge the digital and physical world.
Accordingly, this revolution has been defined. There is a flood of "smart" devices in the market today. You may have noticed this. From the clock to the refrigerator, the internet is connected.
All these new technologies depend on data. Data literacy is therefore one of the most important skills we will need in the future.
Generally speaking, data literacy means understanding the importance of data and knowing how to turn it into value. In a business context, you need to be able to access the appropriate data, work with the data, and query the data when necessary.
Technical skills
Nowadays, 'technical skills' has become a broad category. It is not just the IT and engineering skills that will be needed in the future. As the nature of work is changing, working styles are also gradually becoming automatic.
But still, a variety of technical skills are valuable. In short, technical skills are 'practical or physical skills. Which is necessary to complete any job successfully. Such skills are different from coding, AI, data science, and IT.
However, the demand for those skills is really high. If you work as a plumber, you have the necessary technical skills. Similarly, project managers, carpenters, nurses, and truck drivers also have technical skills.
Be aware of digital threats
As the world is becoming more digital, cybercriminals are becoming smarter, smarter, and more deadly. This means that many more new threats/elections can come which can have a big impact on our personal and professional lives.
Being aware of digital threats means being aware of the dangers that may come/happen when you are online. Also, be aware of the security of yourself and your organization while taking/using digital devices.
When we are online, we are doing many activities. Nowadays, everything from shopping to talking to an astrologer is done online.
In this situation, today our digital footprints and impressions are more than ever. Therefore, to avoid the following things in daily life is to be aware of digital threats.
Digital addiction
Online privacy and security of your data
Password protection
Cyber Bullying
Fishing
Malware, Ransomware, and IoT Attacks
In general, all of us need to develop a healthy relationship with technology to reduce the risk of these digital threats. Also, we should teach others how to get the most out of technology and enrich our lives without being a slave to technology.
Most startups in America are founded by immigrants
Tomas Garny from Poland came to America as an immigrant. After arriving in America, he initially hired me. Did other normal work. He started saving money while working. From the same savings, Groni founded the technology company 'iPower' in 2001.
iPower is a domain and web hosting company. After 10 years of establishment, he sold the company to Warburg and Goldman Sachs for one billion dollars.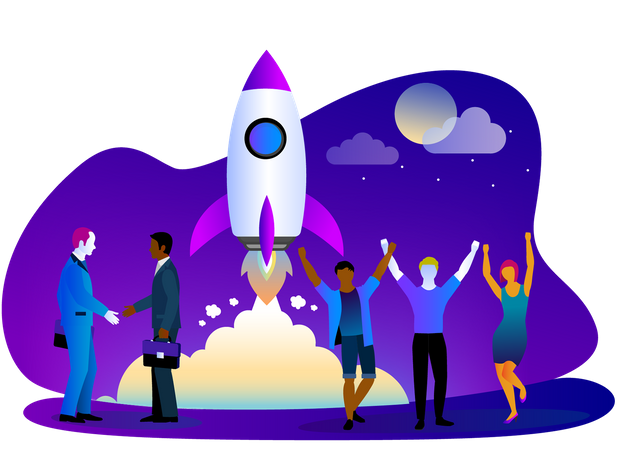 After that, in 2006, he founded a video conferencing company 'Nextiva' along with his friend. Currently, the executive officer of the company, which is worth more than 2.7 billion dollars, is Tomas Groni.
Most of the founders of the most valuable startups in America are immigrants. According to a survey conducted by the National Foundation for American Policy, more than half of the valuable startups established in the United States were founded by immigrants.
According to this, 55 percent (319 out of 582) of startups in the US with a value of more than one billion dollars (one billion 25 million rupees) have been established by immigrants.
In addition, almost two-thirds (64 percent) of unicorns (billion-dollar companies that are privately held and not listed on the stock market) with a value of more than one billion dollars (about 1 trillion 25 billion rupees) are founded by immigrants or children of immigrants.
In addition, the survey also showed that 80 percent of unicorn companies have an immigrant in some role (founder or key leadership role).
This survey is an update of a study conducted by the National Foundation for American Policy in 2016 and 2018. Similarly, this survey includes information collection and verification of more than 580 unicorn company founders tracked by CB Insights.
The life stories of most immigrant founders of billion-dollar companies are memorable. One of them is Guillermo Rauch from Argentina.
He has established a cloud platform 'Versaille' for web developers. The value of the company with more than 400 employees is now 2.5 billion dollars (3 trillion 14 billion rupees).
Rauch learned English at a young age by reading software manuals. Many inventions are achieved only through entrepreneurship, prominent examples of which are Nikola Tesla and Alexander Graham Bell.
Tesla and Graham Bell, who were immigrants, developed useful materials and founded companies.
According to US law, there is no startup visa. As a result, immigrant entrepreneurs cannot obtain permanent residency after starting a business. That's why immigrant founders of billion-dollar companies often obtain green cards as refugees or as employed immigrants.
Similarly, some of them came to America with their families as children. A quarter (143 out of 582) of the billion-dollar startup companies in the U.S. have company founders who went to the U.S. as international students.
Generally, international students obtain H-1B status and an employment-based green card to stay in the US after graduation. The survey also brought out two more facts.
The collective value of more than 300 immigrant-founded companies is $1.2 trillion. That is more than all the companies listed on the main stock markets of many countries, including Argentina, Colombia, and Mexico.
Similarly, billion-dollar companies with immigrant founders created an average of 859 jobs per company. Most of the employees are from the United States of America.
Why is NASA sending an iPad to space?
The space organization NASA is going to send an iPad on its new space mission. NASA is also going to send an iPad to the Orion Spacecraft under the 'Artemis One Moon Mission'.
It is said that Apple is about to send this product to test Amazon's voice assistant 'Alexa' and Cisco's video conferencing software 'Webex' in space.
NASA aims to launch the spacecraft on August 29. According to reports, the craft will include an iPad, which will test Webex using Cisco video conferencing software.
During the test phase, it is said that the software will transmit audio and video from the Mission Control Center located in Johnson.
Similarly, audio transmitted by Amazon's virtual assistant Alexa will also be tested in Orion.
It is estimated that it will take longer for Alexa on Orion to use the cloud on Earth while traveling in space.
Therefore, the voice-activated virtual assistant 'Callisto' will use NASA's Deep Space Network and local database to communicate outside the spacecraft.
This tablet, which is going to be sent by NASA for the Moon mission, will be the first iPad to participate in the Moon mission.
The tablet will use Webex to talk to Alexa like an astronaut.
A report prepared by Senate Media in January also mentioned that NASA was planning to test Alexa and Webex. The main idea was to test the software solution with a virtual crew at the Johnson Space Center.
The virtual crew on Earth will try to communicate with the commands sent by the AI ​​assistant through the video on the iPad.
The command will then be sent to NASA's Deep Space Network, which includes giant radio antennas used for communications during space missions.
Webex will assist other crew members in ground control and those back on Earth in video conferencing.